Can you believe it?
A web site of static homepages built entirely in HTML, whose sole purpose is providing you with the information you're looking for!
The Point of Sale Standard for Freedom, Performance, Affordability and Reliability.
POS for Hospitality Professionals Who Demand Only The Best: Depth, Value, Support and Versatility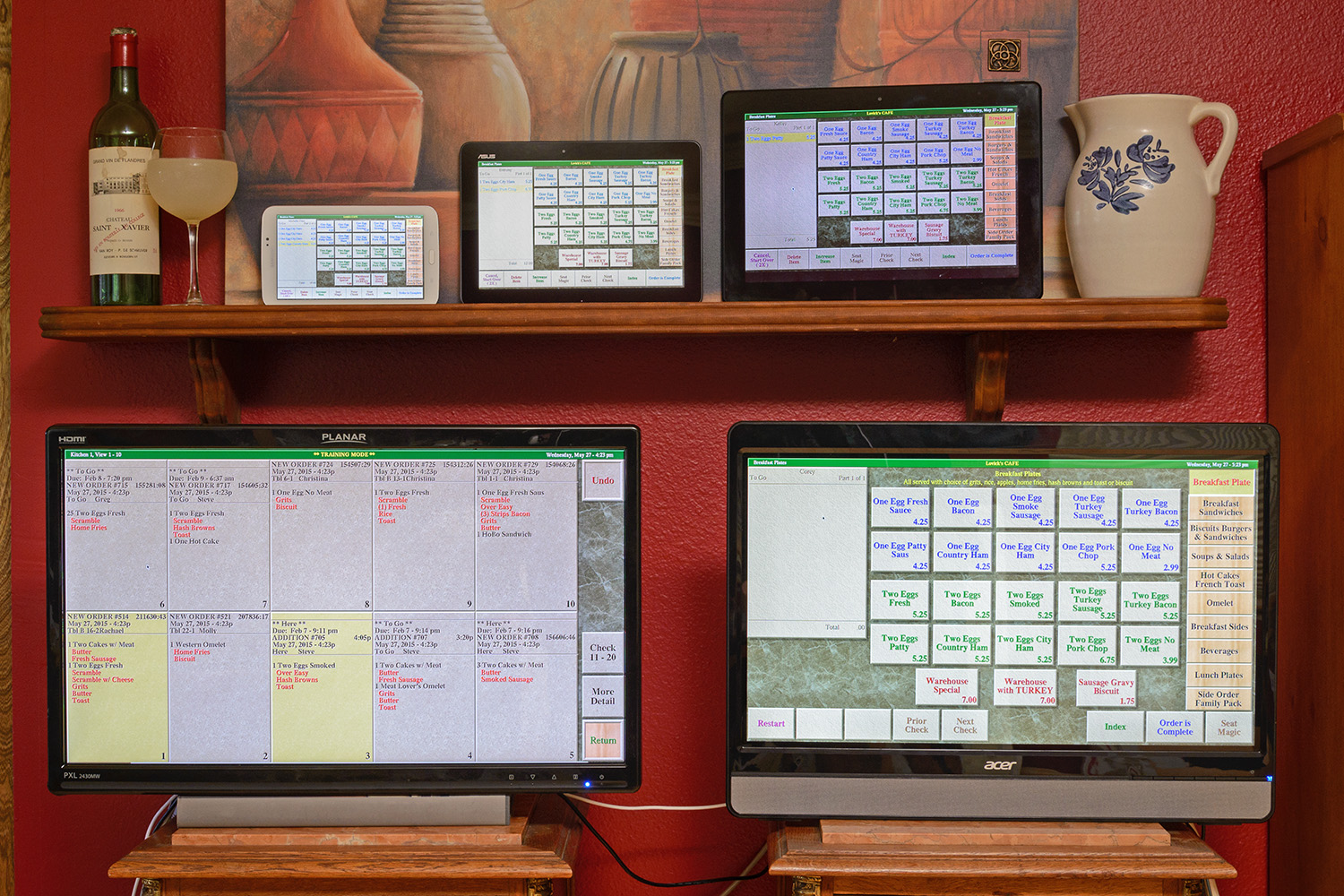 7" Tablets in 13 colors for Tableside Ordering, only $99 !!
ViewTouch is the world renowned, ORIGINAL Graphical Touchscreen Restaurant Point of Sale Interface, created in 1986.
Gene Mosher created ViewTouch in 1986 and demonstrated his revolutionary interface to thousands at computer and restaurant shows worldwide, launching the era of graphical touch screen interfaces and the restaurant point of sale software industry.

ViewTouch is licensed under the Free Software Foundation's GNU public license, version 3 and is available as a Point of Sale software service. Free Software means 'FREEDOM '. ViewTouch source code is Freely Available at GitHub. All who make use of ViewTouch enjoy the privilege and freedom to see, understand and to even enhance the software source code that they depend upon. As a world class, enterprise point of sale software solution, ViewTouch stands alone in making its source code freely available to all who rely upon it. ViewTouch is the ONLY POS solution which uses a custom 'X' server to let you use Android tablets tableside and as kitchen display terminals. Android tablets of any size and any resolution integrate into your POS system with the ViewTouch 'X' server, freely downloadable here!

ViewTouch tablets are used in a fundamentally different, enhanced way than their designs allow. Tablets don't need to run a copy of the POS software, don't need to store or retrieve data files. ViewTouch tablets work much the way a TV works; they only have one job - to display the touchscreen interface following low level instructions passed across your network by the latest, state of the art, 6th generation Intel iCore (Skylake) processor which runs the ViewTouch POS application.

We offer the 64-bit, 14 nm process, dual core Intel NUC with M.2 PCIE NVMe storage, up to 32 GB of DDR4-2133 RAM, 802.11ac WiFi and BlueTooth 4.1! An external SDXC slot and Intel HD 520/540 graphics extend the performance lead of the newest Intel NUC models. No other Point of Sale vendor routinely offers state of the art processing power to drive both POS displays and tablets, because only ViewTouch exploits the remote display capabilities of the X Window System. No other POS vendor has free software which can add users by serving the display portion of the POS application across the network to tablets. Other vendors are limited by the processing power of the tablets themselves - but ViewTouch tablets rely on the Intel NUC's blazingly fast NVMe storage and DDR4-2133 RAM.

High resolution Touchscreens, graphical kitchen displays, CUPS Modular Internet Printing, version 2.1 featuring the FireFox browser for management of your printing network. Our payment processing partner is Leap Payments.

A ViewTouch Point of Sale license entitles your organization to 24/7 phone support & training, software updates and data backup at no extra charge. Your system is remotely monitored with secure shell 'ssh' remote 'X' graphical forwarding.

Included with ViewTouch at no extra charge is the LibreOffice productivity suite, applications which enhance the usefulness of your ViewTouch POS computer as a complete office solution: Writer, Calc, Presentation, Draw/Flowchart and Database front end.
Select these buttons to explore ViewTouch or to contact us.