The Point of Sale Standard for Freedom, Performance, Affordability and Reliability
POS for Hospitality Professionals Who Demand Only The Best: Depth, Value, Support and Versatility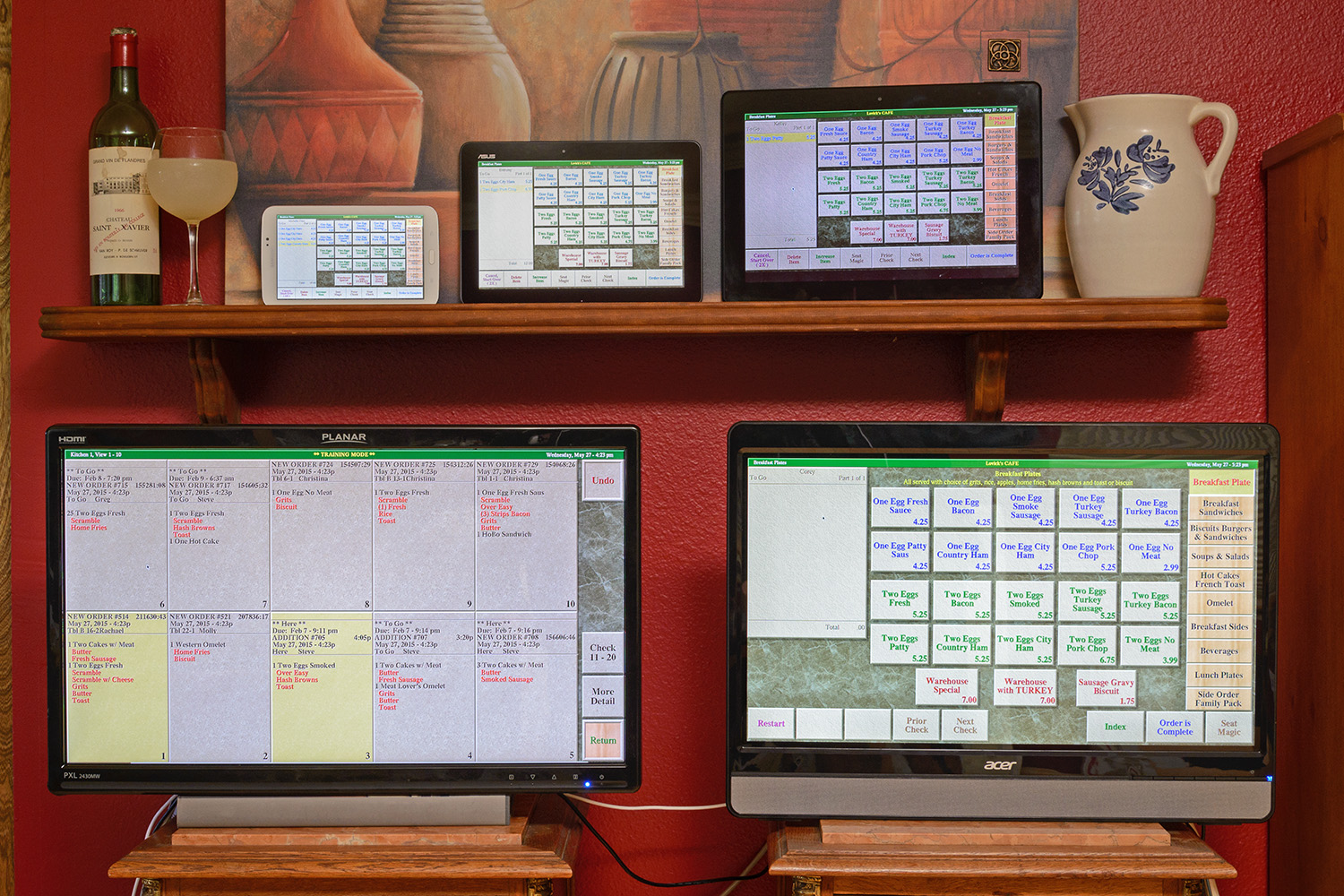 7" Tablets in 13 colors for Tableside Ordering, only $ 99 !!
ViewTouch™ is the world renowned, ORIGINAL Graphical Touchscreen Restaurant Point of Sale Interface. Gene Mosher created ViewTouch™ in 1986 and demonstrated his revolutionary interface to crowds at computer and restaurant shows worldwide, launching the era of graphical touch screen interfaces, touch screen software applications and the restaurant point of sale industry.

ViewTouch™ is licensed under the free software foundation's GNU public license, version 3, and the ViewTouch™ source code is Freely Available at GitHub.

ViewTouch™is the ONLY POS solution which turns Android tablets into 'X' terminals! Add Android tablets of any size, any resolution to your POS system with our 'X' server which is freely downloadable right here!

State of the art hardware for your POS hosting platform: Intel iCore NUCs and Compute Sticks, USB 3.0, DDR3 RAM, mSATA Storage.

HDMI Touchscreens, wireless printers, graphical kitchen tablet displays. CUPS Modular Internet Printing features the FireFox browser interface for local and remote management of all the printers on your network.

24/7 support is available via phone, secure shell 'ssh' and remote 'X' graphical forwarding.